ZIPZAP TERMITE & PEST CONTROL ATTENDED NPMA PESTWORLD THIS OCTOBER IN SAN DIEGO, CA.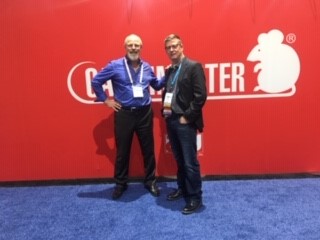 ZipZap Termite & Pest Control attended the 2019 PestWorld Event-held in San Diego California this October. We pride ourselves on staying ahead of our competition and this annual gathering is the premier event of the year. PMP's around the globe attend this event and share ideas and products on improving our industry. Importantly, this is how ZipZap stays ahead of it's competition in Kansas City.
Because this event includes a multitude of educational classes and the interaction we have with many Entomologist around the world, we are able to discuss the problems that arise around the world as well as our own back yard when it comes to pest control and the management of pest in our environment.
Among the other pest management providers we spoke with, one in particular, Kurt Treftz, owner of Cascade Pest Control out of Seattle Washington, had some great ideas for our company and our industry. We look forward to more great talks with Kurt.
ZipZap Termite & Pest Control has been attending PestWorld for over 25 years
We will continue next year where it will be held in October in Nashville, TN where we can connect with more great pest management professional like Kurt, with Cascade Pest Control.