Offering the Most Advanced Pest and Termite Solutions in Kansas City
We Make All Termite and
Bugs Disappear in KC
ZipZap Termite & Pest Control provides pest and termite control and exterminating services for residential and commercial clients in Kansas City and surrounding cities in Kansas and Missouri. Considered Kansas City's most trusted pest control company for 30 years. A Board Certified Entomologist in Kansas City on Staff performing pest control. Third-generation family-owned pest control business. Voted Best Pest Control Company in Kansas City by Northland Lifestyle. Spring is here. Spring is a crucial time in Kansas City to perform pest control services. Pests and insects want to come into your home to Check in for summer vacation. Call today to schedule, or you will have to evict them later. Click here to find out more about us.
Reliable Pest Control Services in Kansas City
Are you looking for reliable pest control services in Kansas City? Basically, Look no further than our team of professional pest management experts. ZipZap Termite & Pest Control strives to provide top-notch service and customer satisfaction. Indeed, with 30 years of experience, we can successfully tackle any infestation issue you might be facing.
Firstly, our pest control services are comprehensive, thorough, and, most importantly, effective. Consequently, we take the necessary precautions to ensure the health and safety of you, your family, and your pets. Our licensed exterminators will assess your pest problem and customize a tailored solution to your needs. Certainly, we are confident you won't find more knowledgeable, customer service-oriented, and competitively priced pest management services in Kansas City. Check out our exterminating videos.
Additionally, no pest is too small or too large for our team to handle. Whether you are facing an ant invasion or need more permanent solutions for dangerous problems such as rodents, bed bugs, or brown recluse spiders and termites. Indeed, we have the tools and expertise to provide lasting relief. Undoubtedly, we use proven treatments that are tailored to the specific needs of your home or business, utilizing effective and modern products. Always using the latest technology of products and equipment necessary while still effectively removing your pest problem.
Finally, when choosing the right pest management company, look no further than ZipZap Termite & Pest Control—our team of experts. Overall, with our specialized services, customer-focused approach, and dedication to safety, we are the perfect solution to all your pest control needs. Call today to discuss pest options and experience the best pest management in Kansas City.
Offering the Most Advanced Pest and Termite Solutions in the Kansas City Area
ZipZap Termite & Pest Control in Lawson, MO. Also, a bed bug exterminator near you. Moreover, a full-service pest management and exterminating company for the Kansas City area. Besides being committed to providing effective exterminating treatments and protecting your residential or commercial property from pests and the possible damages they might cause, we are great at customer service.
Bed bug fumigation is our specialty, and bed bug heat treatment. ZipZap is your choice if you are looking for fumigating companies in Kansas City. ZipZap Termite & Pest Control can fumigate semi-trailers with commodities infested with beetles. Our Board Certified Entomologist has developed programs to control many other insects specific to you—Cockroaches, Spiders, Ants, Crickets, Silverfish, Mosquitoes, Termites, and many more.
Contact our office for questions on your pest and termites in Kansas City. Spring is the best time of year to treat to keep those unwanted pests from picking a spot in your home. Want to know about scorpions in Missouri? Click here.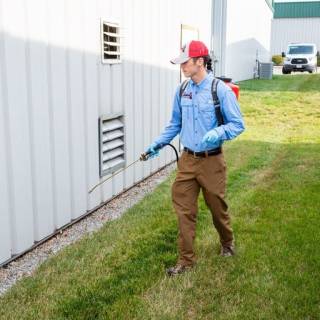 Family Owned Pest and Termite Control Company in Kansas City
Family Owned-Third Generation
We are a family-owned exterminating business with Three third-generation pest management professionals on staff. Our owners work hard with our technicians to continue our tradition of providing exceptional service. Our family-owned pest and termite control company in Kansas City is second to none. We take great pride in the pest control and termite work we provide to all our customers. Call today to schedule your professional pest control service. We have pest bundles available to fit every budget. ZipZap Termite & Pest Control has been performing professional pest control services in Kansas City since 1993—thirty years of exceptional service. We are the professionals you are looking for to take care of those unwanted pests in your Kansas City home. 
Our Founder is a Board Certified Entomologist
Jeff Preece founded ZipZap Termite & Pest Control. He has been a board-certified entomologist registered with the Entomological Society of America since 2005. He is leveraging the expertise he has acquired in the industry since 1985. He's grown the company to become one of the trusted names in pest management in Kansas City. Demand companies have a board-certified entomologist on staff when you want the best pest management for your home. We are a QualityPro Company which is only 3% of all Pest Control companies in the US. Expect the very best to perform pest control at your home. We are your local exterminators that provide exceptional pest control services in Kansas City.
Through the years, our team has gained extensive experience in the industry. We have been performing exceptional pest management and extermination services since 1993. That's 30 years in business. We have a Board Certified Entomologist on staff and are a QualityPro company. QualityPro companies account for only 3% of all companies in the United States. When you expect the best in pest management, demand the company be QualityPro.
Pest and Termite Service in Greater KC
A pest and termite control company in Kansas City. We serve clients in the Kansas City metropolitan area, as well as those who are out of the state. We do pest control in Overland Park, Lenexa, Shawnee, Olathe, Leawood, and Merriam in Kansas. In Missouri- we do pest control in Parkville, Liberty, Smithville, Kearney, Kansas City, North Kansas City, Blue Springs, Lee's Summit, Independence, Platte City, Cameron, Holt, Lathrop, Plattsburg, Excelsior Springs, and Lawson.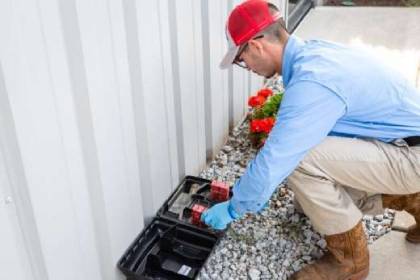 Professional Pest Control Company
ZipZap Termite & Pest Control prides itself in addressing all your exterminating needs in Kansas City. Next, Reach out to us today. In addition, if you want to know more about our pest bundles, click here. As well as the need to schedule an appointment, click here. Furthermore, we'll get back to you as promptly as possible. On your smartphone, tap the phone, text, or email below to contact our office today. We are here to "Take Care of What's Bugging You."
Fumigation to Cars,Trucks and Semi in Kansas City
Fumigating for Bed Bugs, Brown Recluse Spiders and other Pest in Kansas City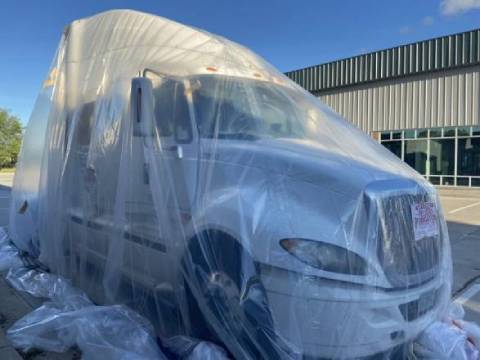 Fumigation for bed bugs and brown recluse spiders in Kansas City. Moreover, fumigation of moving trucks in Kansas City. In addition, we can fumigate your semi-cab for Kansas City bed bugs or other pests. Also, it can be done with Same-day service on Semi-truck cab fumigation for bed bugs. Have bed bugs in your car? We can fumigate your vehicle for bed bugs or other bugs on the same day. Call today to schedule an appointment.