MOSQUITOES in Kansas City
June 11, 2020
/
/
Comments Off

on MOSQUITOES in Kansas City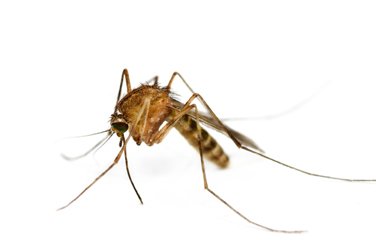 Mosquitoes in Kansas City are a pest no one wants around. Mosquitoes can transmit encephalitis like West Nile Virus. The best way to keep mosquito populations down would be to go to the breeding source. It would be best if you eliminated Any standing, stagnating water around your home. Old tires planted pots with water basins, birdbaths. Mosquitoes breed in water, and it is necessary for their survival.
ZipZap Termite & Pest Control has a program designed to help eliminate mosquitoes' threats around your home. The TermaPest Deluxe program offers mosquitoes in Kansas City as one of the pests we control. We start the mosquitoes treatment in Kanas City in April and continue every month until October. We use the In2Care bucket system along with other misting techniques to combat these blood-sucking insects. Please view the video below to see how ZipZap Termite & Pest can take care of your mosquito issues.
What can I do to eliminate mosquitoes in Kansas City around my home?
You must first eliminate all standing water on and around your property. This includes gutters and stored items around your home. Don't forget those tire swings, birdbaths, plant pots with water basins, and toys left on the outside of your home. Cut foliage away from resting on your home. Any stagnating water around your home is a potential breeding spot for mosquitoes. The smallest amount of water is all it takes to breed populations of mosquitoes in Kansas City. It would be best to observe standing water after rain to determine all areas around your home that collect water. We have both day-biting mosquitoes and night-biting mosquitoes in Kansas City. This is why it is important to treat using multiple methods to control the different mosquitoes in Kansas City. Question about mosquitoes can be directed to our Board Certified Entomologist.